PAST EXHIBITIONS
SpeakerPhone
by JONAH BRUCKER-COHEN

Fri 20 Feb - Fri 2 April 04
10:00 am - 5:30 pm
Mon - Fri

Jonah's work focuses on subverting existing relationships between human/networked interfaces by building new real-world inputs to networks, redefining how information is used and disseminated, and shifting virtual processes into physical forms through networked devices and experiences. This project attempts to free information from the hidden pathways of wires by using sound as a means of exposing audio/aural
movement in physical space.

Jonah will install a series of speakers in the Medialounge, Reception area and Café Bar at The Media Centre. A microphone in the Medialounge invites people to speak or shout into it. When the microphone picks up a sound, it is transformed and broadcast along the row of speakers in sequence starting from the first speaker in the chain, resulting in a tidal wave of sound.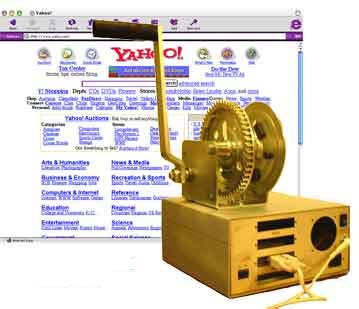 Crank the Web, Jonah Brucker-Cohen

Jonah Brucker-Cohen works as a Research Fellow in the Human Connectedness Group at Media Lab Europe in Dublin, Ireland. He received a MPS from the Interactive Telecommunications Program at New York University's Tisch School of the Arts, NYC and worked there from 1999 to 2001 as an Interval Research Fellow creating interactive digital/networked projects. Jonah is the co-founder of the Dublin Art and Technology Association [DATA Group] and won the 2001 International Browserday with his project, 'Crank the Web'.

His work has been shown both in the US and Internationally at events such as Ars Electronica, SIGGRAPH 2000, VRML-Art 99, Art in Motion II in Los Angeles, F.I.L.E. Festival 2000-2001 in Brazil, DEAF, Nordic Interactive Conference (ElectroHype) festival in Copenhagen, Machida City Museum of Graphic Arts in Tokyo, ISEA, Soundtoys.net, Transmediale.02, European Media Arts Festival, and the 8th Annual New York Digital Salon in NYC and Spain.

http://www.coin-operated.com
http://www.data.ie
http://www.medialabeurope.org
---
Thu 19 Feb 04
7:00pm - 9:30pm
Café Bar


1:1(2) interface: migration [part], Lisa Jevbratt 2002
SPEAKERS: Jonah Brucker-Cohen, Lisa Jevbratt and Katherine Moriwaki

Jonah Brucker-Cohen will present and discuss his new work, SpeakerPhone, which opens in the Medialounge on Fri 20 Feb [see above for info].

Lisa Jevbratt is NIFCA New Media AiR [Artist in Residence] at the Digital Research Unit for three months starting in January 2004; she will discuss her work, which explores information filtering and mapping, organisational structures and other aesthetic, political and cultural implications of the languages and protocols constituting information technologies.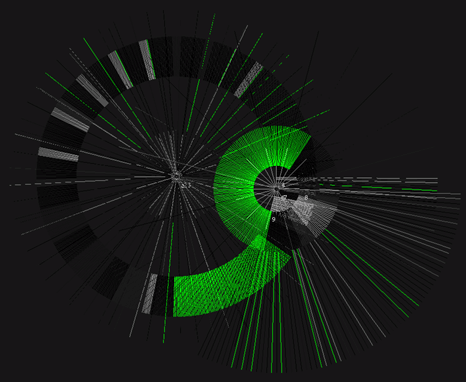 Visualisation made with Infome Imager Light, Lisa Jevbratt 2002


She has exhibited and presented her work internationally: The New Museum in New York; SFMOMA; the Walker Art Center in Minneapolis; Ars Electronica in Linz;Transmediale in Berlin; and the 2002 Whitney Biennial in New York.

Lisa is Assistant Professor in Media Arts and Technology and Studio Arts at University of California, Santa Barbara.

http://www.jevbratt.com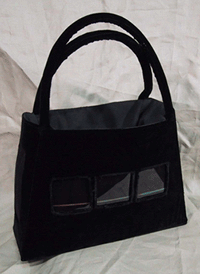 Inside/Outside, Katherine Moriwaki

Katherine Moriwaki is an artist and researcher investigating the use of information networks and wearable computing in public spaces. Currently a Ph.D. Candidate in the Networks and Telecommunications Research Group at Trinity College Dublin, Katherine's dissertation is focused on creative and artistic applications of networked communications and emergent behavior in public space. In addition to her research, Katherine teaches in the Department of Computer Science and the Department of Electronic and Electrical Engineering at Trinity.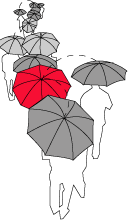 Umbrella.net, Katherine Moriwaki
Formerly a Design Fellow at Parsons School of Design, New York Katherine co-developed and taught 'Fashionable Technology', an interdisciplinary collaboration studio exploring the interface between wearable technology, art, and fashion. Her work has appeared in IEEE Spectrum Magazine, and has been presented at numerous festivals and conferences.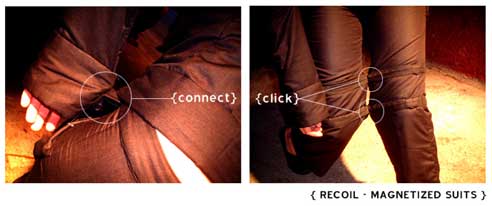 Katherine Moriwaki

http://www.kakirine.com/projects
http://www.personaldebris.com
---
FORTHCOMING EXHIBITIONS
Confirmed Medialounge exhibitions for 2004:

Thomson & Craighead
April - June 2004
Jen Southern
July - Sept 2004
rand()%
Oct - Dec 2004


+ To stay informed about the exhibition programme and any other events at the Medialounge, please sign up to the medialounge_list.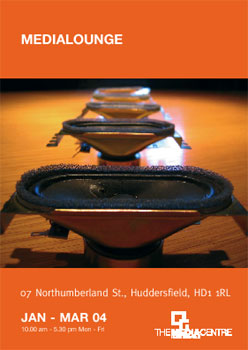 Medialounge Brochure Jan - Mar 04


The Medialounge brochure is now available to download. To download the brochure in .pdf format click here [593 KB].

To receive this quarterly catalogue by post please send your name and full postal address to:



[email protected]



or telephone us on:

+44 [0]870 990 5007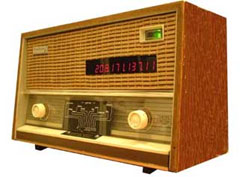 InternetRadio, Jonah Brucker-Cohen

---
PAST EXHIBITIONS

Lia and Miguel Carvalhais
16 May – 20 June 2003
Large scale projection responded to the non-movement of visitors to the space.

Mongrel
16 May – 20 June 2003
National Heritage challenges attitudes towards a series of racially stereotyped faces.

Q4U
16 May – 20 June 2003
Quake 3 mod and live link between Huddersfield and Manchester

mirror++
28 Feb – 11 April 2003
Human movement and the organic beauty of graphic algorithms

ixi-software
17 Oct – 27 Dec 2002
Prototypes and applications relating to the ixi-software project

Typographic Tree
1 July - 20 Sept 2002
Interactive media installation by Digit

Interspace
10 May 28 June 2002
Survey of Media Arts Centre, Bulgaria

Swansong TV
20 March 2002
Live streaming event

Lucy Kimbell - LIX-E
Nov 2001 - Jan 2002

Maps Routes and Shortcuts – Mapping Cyberspace
Jan - March 2002

Tech and the City


Oct - Dec 2001